Order Wine
The BEST WINES are the ones we drink with friends…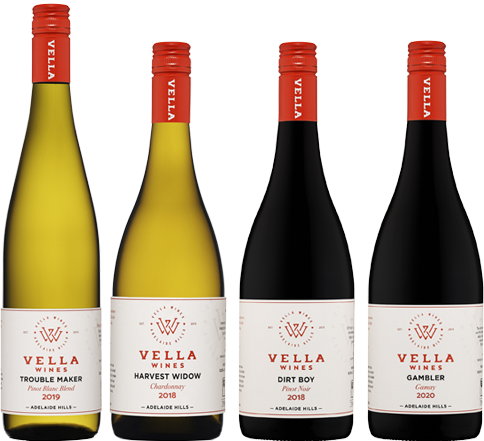 Wine Orders & Payments
Minimum Wine Order is any 6 bottles and then multiples of any 6.
Payment for wine is performed by Direct Deposit, Credit Credit or PayPal.
If paying via Direct Deposit, please see below:
Please transfer the total for your Order in the following bank account.
Please reference your Surname for the transaction.
Payment to:
VELLA WINES P/L
BSB: 015 208
ACCOUNT NUMBER: 216 972 335
Freight Charge
Freight is simply $16 then $1 per bottle for orders greater than 12 bottles.